Discover Nextmotion
Our unique all in one solution combines most advanced technologies to document, digitize and market a medical aesthetic practice. Next Motion offers the most complete imaging  system on the market, connected to an intuitive and powerfull patient management interface.
LEARN MORE
Mastering the art of Before & Afters
Static doesn't speak but dynamic will let you speechless. Bring motion and emotion to your captures in less than a minute. Whether you are marketing to prospective clients or tracking the effectiveness of procedures, you can create standardized before and after videos, photos or 3D of your patients almost instantly.
LEARN MORE
Digitalize your workflow
Go paper-free with our cloud-based patient management solution, which works seamlessly across multiple devices. Simplify key tasks such as patient file, medical questionnaires, consent forms, treatment plans, videos & photographs. Save time on administration, optimize your workflow and increase your productivity.
LEARN MORE
Grow your business
Next Motion offers unique assessment tools to interact with your patients, build complete treatment plans and set appropriate expectations about their treatment options.Use your video and image portofolio to close more complimentary procedures and increase your convertion rate.
Create powerful content for social media, Manage your e-reputation and encourage referrals and testimonials in a simple and efective way. Concentrate on your patients and let NextMotion market your practice.
LEARN MORE
Driven by the spirit of innovation
NextMotion is the first company in the world to introduce augmented reality technology into aesthetic by providing next-generation tools redefining tomorrow's medical aesthetic environment.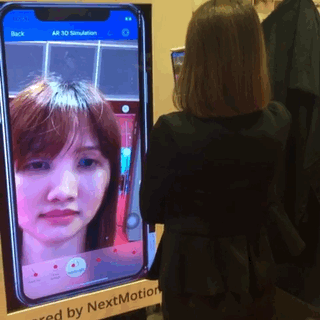 Learn more
They enjoy working
with NextMotion.
Dr Per Hedén, Stockholm
Photograhic documentation is so important in our practice, where Nextmotion answer to all these needs
Dr Sabine Zenker, Munich
Nextmotion is fast, efficient and by far the best tool to show our before/after results
Dr Miguel Stanley, Lisbon
Nextmotion is the best answer to those who wants to be digital. We use the solution everyday in the White clinic and we are happy with it
Tracy Sayag, Paris
Clinique des champs elysees has 2 devices and use the solution everyday. Staff and patients love it
Testimonies, Lectures & Live demo